Chris Y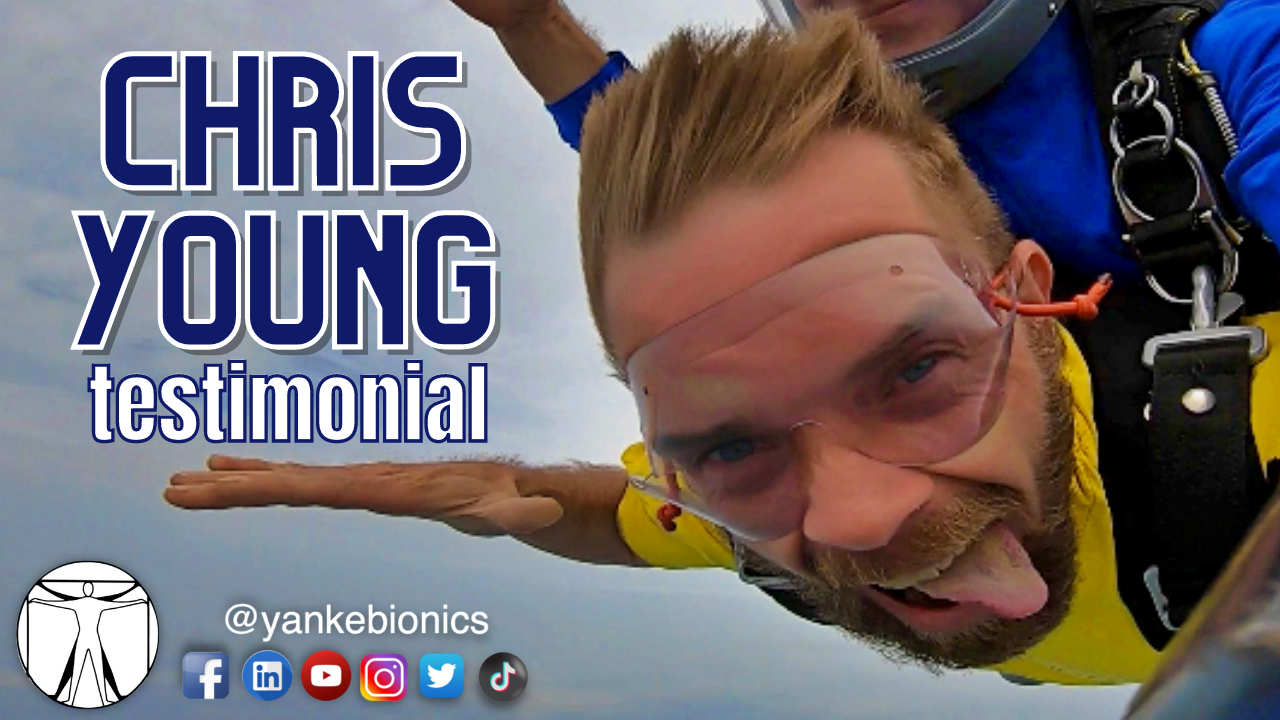 In the fall of 2006, Chris was in a car accident that badly injured his right leg.
After struggling with the healing process, he decided that it would be better to have his leg amputated. Now, over a decade later, he aims to spend as much time outside enjoying an active lifestyle as he can. His positive attitude and outgoing energy make it hard to resist getting up and putting on rollerskates yourself or tagging along for a hike.
Yanke Bionics is proud to have been part of helping Chris to continue thriving and living his life.