Tim M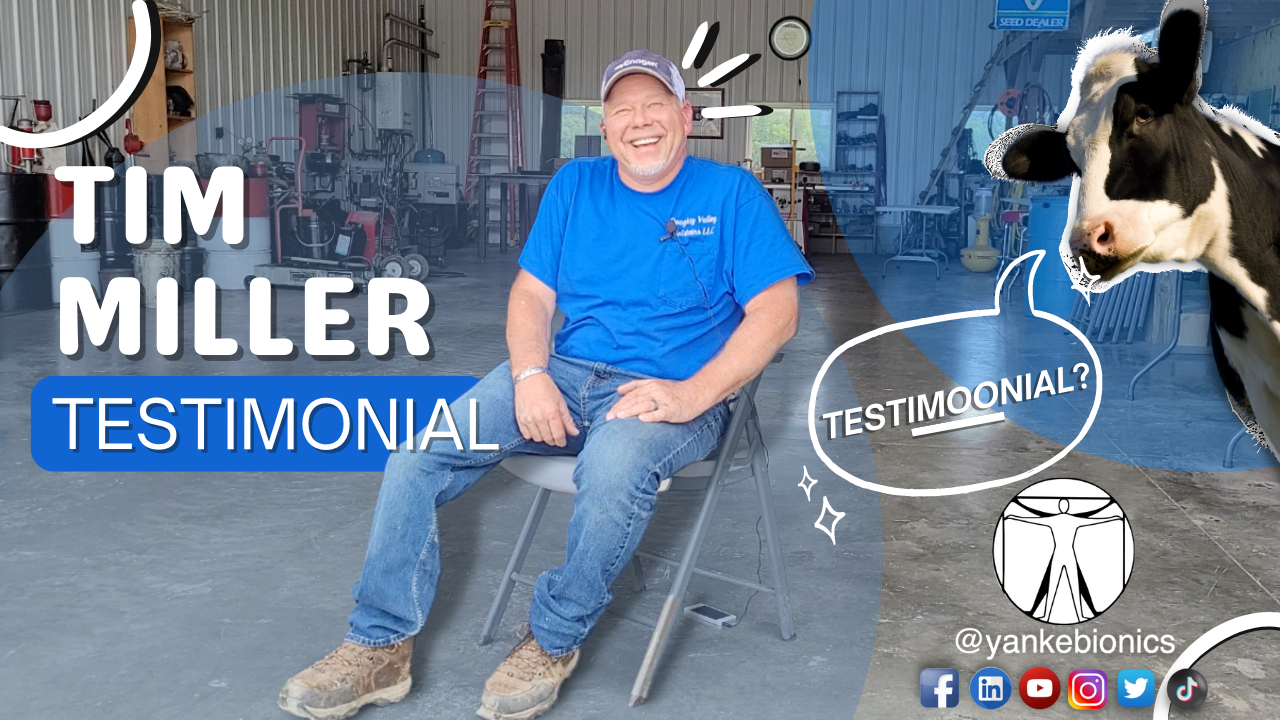 In 1999, Tim was struck by a vehicle while feeding dairy cows along the road near his farm.
He was badly hurt, and his right leg had to be amputated.
His determination and strength had him back working on the farm only a few months later.
Yanke bionics had been by his side since his amputation and we've been able to help Tim continue to do what he loves. Take care of his farm.