YBI on Extreme Makeover: Home Edition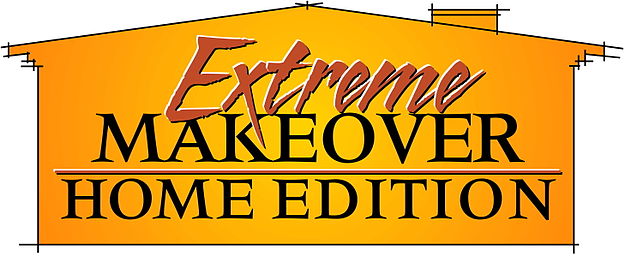 In the two-hour season premiere, the design team built a new home for the family of an injured Iraq war veteran -- and helped him to stand once again.
Master Sgt. Luis Rodriguez, an Army medic, was injured when his Humvee was hit by a roadside bomb near Mosul, Iraq, in an ambush in November 2003. He lost his right leg and two fingertips in the attack, which occurred as the convoy was picking up supplies for orphans in the war-torn country.
The team at Yanke Bionics created the new socket using a 3-D digitized measurement of his residual limb and a CAD/CAM manufacturing process to create a comfortable fit.
The original airing was on ABC Sunday night, September 25th, 2005 at 7/6c. For more information on the show, visit the show's website. The show aired again on June 11, 2006.
Recently, using his newly fitted prosthesis, Luis spent some time riding an ATV. Check out this short clip of the experience.
Extreme Makeover FAQ
Quick facts and answers to common questions about our appearance on the show.
Frequent Questions & Answers
In what way was Luis' mobility improved?
On only his second day at Yanke Bionics we met at the gym and started him on the basketball court. He was able to so jump shots, reverse pivot, lay-up and shoot hook shots. We then went to the weight room where he had me and my staff doing pull-ups. He said if he was going to work out we had to also.
What type of knee component does Luis use?
Luis uses a computer-controlled knee called a C-Leg, manufactured by Otto Bock. It was attached to his new socket at 9pm on the first day he was with us. Once we were content with the initial settings we proceeded to start gait training. Due to the problems with the initial prostheses he had developed gait abnormalities that we needed to eliminate. By 11:30 pm we were all tired so we concluded for that day and continued the gait training process 8:00 am the next day.
How did you create the new socket?
Accomplishing this project meant putting together a team of 4 top clinicians, the prosthetic productions supervisor, and his technicians. They were all working simultaneously on their respective duties. For example 3 of us obtained the initial scans via digital imaging and the necessary negative impression that is used for reference while another team was entering the data in the CAD/CAM system as fast as we retrieved it.
Once the design was completed the data was sent to a CNC 5 axis milling machine to carve the first positive model. Using this model a clear diagnostic test socket was fabricated in the lab. While the lab was fabricating we then evaluated him for the proper suspension, knee components, and foot system.
Once the first diagnostic socket was fabricated two clinicians began the fitting. While the fitting was being accomplished two other clinicians were taking the information gathered and inputting it into the CAD/CAM system to start making changes for the next diagnostic socket. We literally would have him walking in our gait room, evaluate his responses and immediately go to the computer station to make the changes in design. This process continued until we felt we had enough new information to fabricate a second diagnostic socket.
The second was carved and fabricated while we continued to work on his alignment and component selection. Once the second socket was ready we set it up on another knee foot system and had him walk on both to see if the new design criteria had resolved issues and problems with the first socket. He felt that the first socket was an 8.5 on a 1>10 scale and second was a "10".
How can you create and fit a prosthetic leg so fast?
Our entire team worked 16-18 hours a day, including Saturday and Sunday. Normally, it takes several weeks to fit and evaluate the components. In Luis's case, we had to design, fabricate, fit, align, adjust and choose components in about 7 hours.
By the evening of the first day, we had him walking without pain and moving around in ways he had not done since the amputation. This was the first time he was able to put the prosthesis on easily and not feel pain as he walked.