Tiny Tim, Big Talent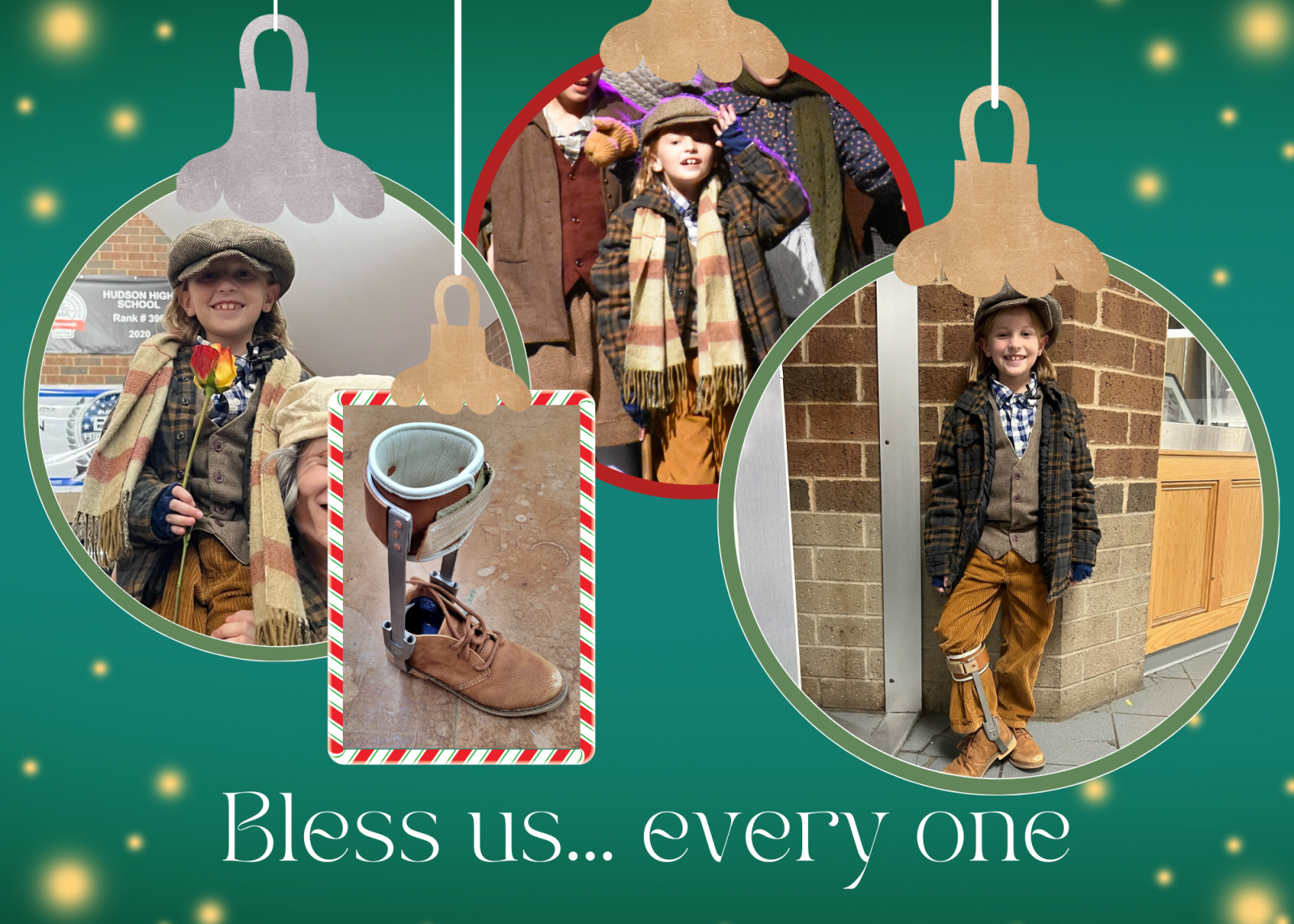 In another example of our talented staff intersecting with the world of art, our own Greg Lalli had the opportunity to assist with creating a costume piece for one of the most iconic theater characters of the holiday season.
There is a little star shining bright in North East Ohio, and she's stealing the show while wearing a replica brace made by Yanke Bionics. Tiny Tim by name alone, this young performer was a force to behold and brought the audience to their feet with the closing line of the play.